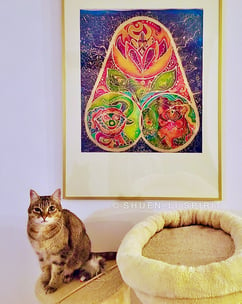 "Thanks Shuen-Li for the amazing work! I love the painting and how you connected it with my essence. You have a wonderful sensitivity! I can feel a really deep connection to it; it touches my soul. And the colours are so beautiful that it always brightens my day."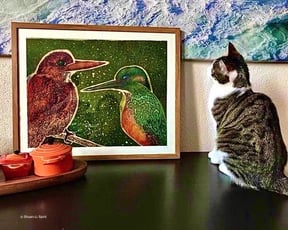 "My husband and I love this Batik painting very much. The birds are so vivid and impressive. Even our cat often stares at the painting, I can feel that she wants to catch the birds. The painting is filled with youthful vitality. It definitely lights up our house."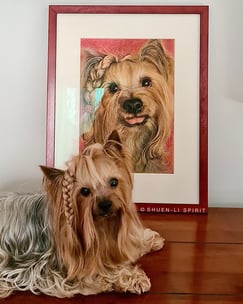 "Unbelievable! It is like magic, from a simple sketch to an almost alive doggy!"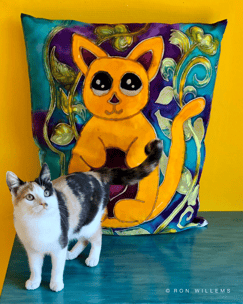 "It brings me so much joy to create such beautiful Batik with your guidance. You are a really good art instructor."
Annemarie and Jaela, students