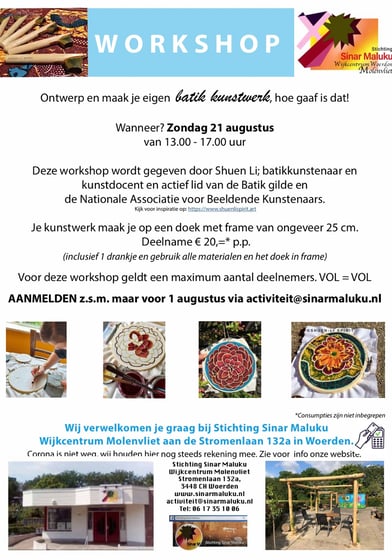 Shuen gives Batik workshops to children and adults in the Netherlands. Each workshop is catered to an individual or a group's specific needs.
For bookings and collaborations, EMAIL: shuen.li.spirit@gmail.com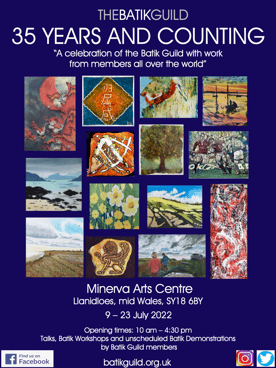 9 Jul - 23 Jul 2022
THIRTY FIVE YEARS AND COUNTING
See Shuen's intricate Chinese Batik Mandala at the Minerva Arts Centre in Llanidloes, United Kingdom.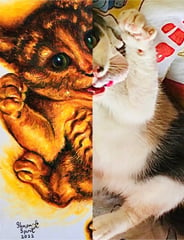 29 Jan - 12 Feb 2022
TIGER YEAR
Shuen-Li's Batik portraits of her cat in the Tiger Lunar New Year Pop-Up in The Steam Room, East London.